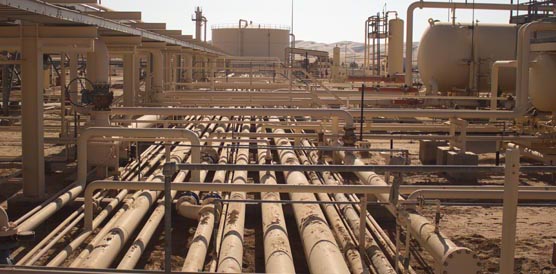 Jannah Hunt Oil Company is the operator of Block 5 in the Republic of Yemen and currently it is one of the leading oil production companies in Yemen. Oil Production had started from this block in 1996 and the Yemen Company for investment in Oil and Minerals.
Jannah Hunt Oil Company (JHOC) is registered in British Virgin Islands Under the Law of Great Britain with its Branch registered in Sana'a on February 9, 1994 under Commercial Registration No. (1629).s . The company's main production is from three different fields (Halewah, Al-Nasr and Dhahab).

be a highly profitable and performance driven company
encourage continuous learning in all areas related to JHOC's business
become a regional leader in HSE performance and apply the latest and the most appropriate technologies in JHOC's operations
LOOKING FOR A QUALITY AND AFFORDABLE HSE commitment
JHOC has rapidly grown to become a leader in Yemeni Oil and Gas field. By joining JHOC team, you become an integral member of a family of achievers who are committed to professional development, both personally and collaboratively, to further drive the growth of the JHOC business.
Michael Graham
General Manager
Our mission is to deliver an outstanding, competitive, sustainable profit and maximizing the interests of the Stakeholders by utilizing our culture of constant learning and continuous improvement.